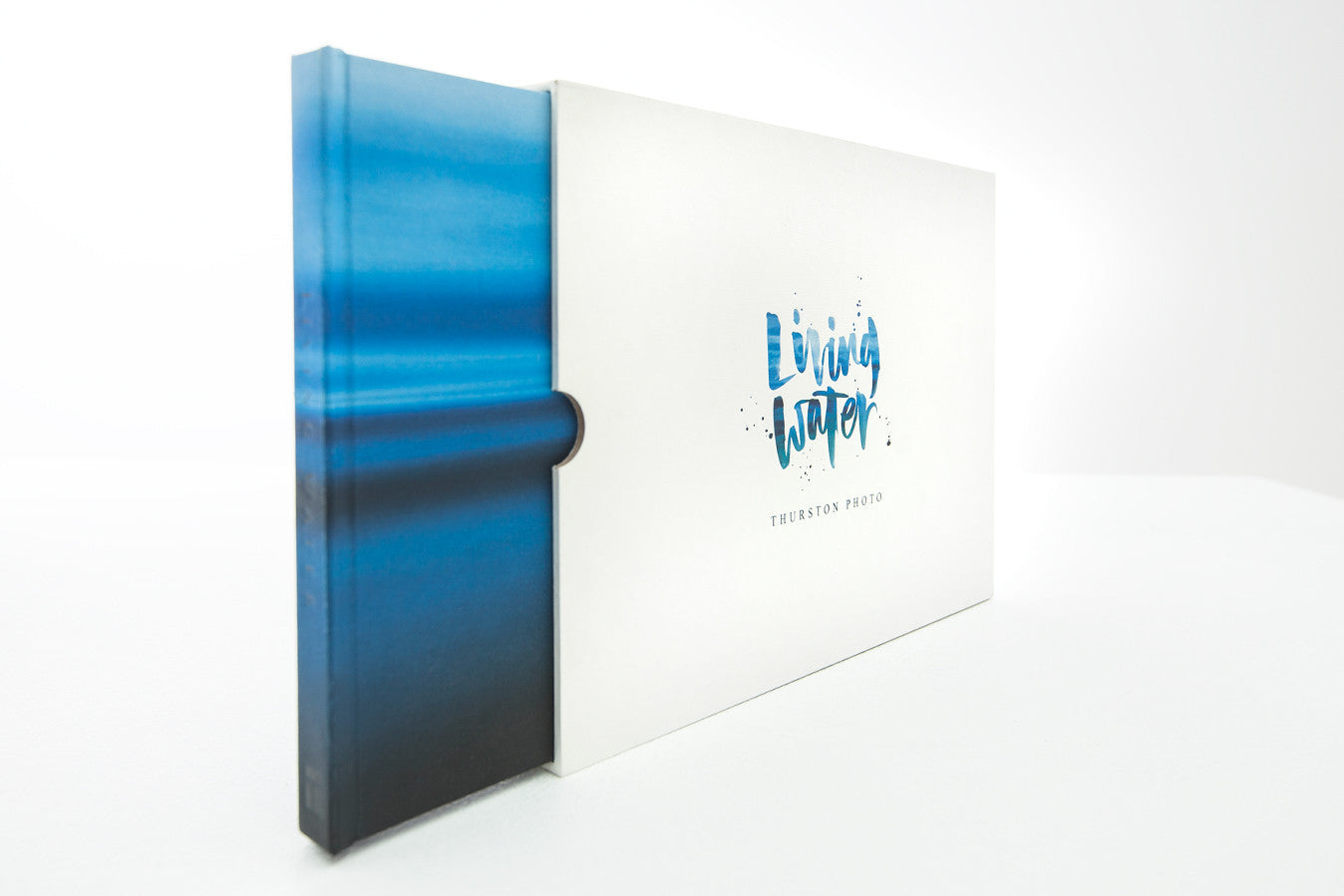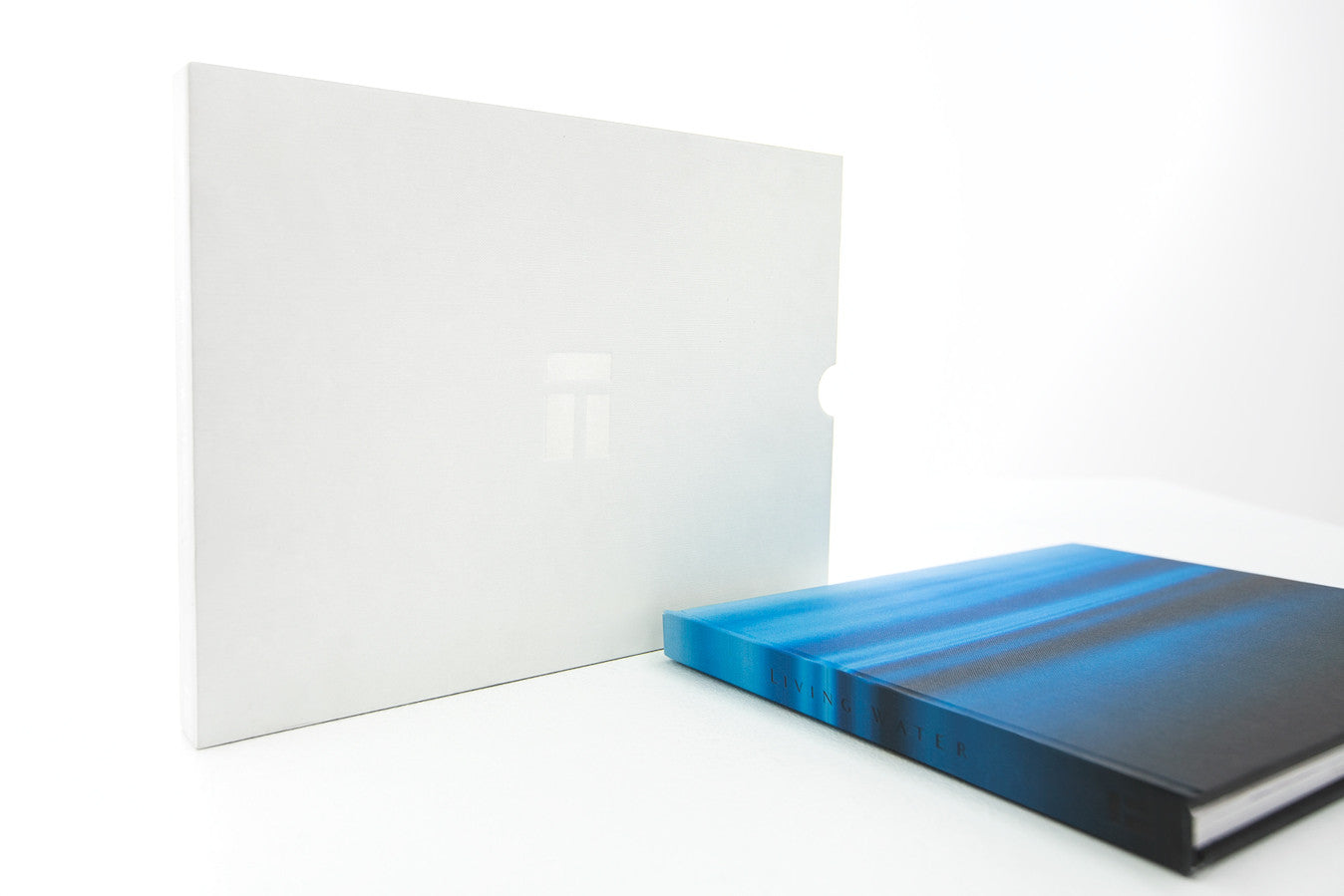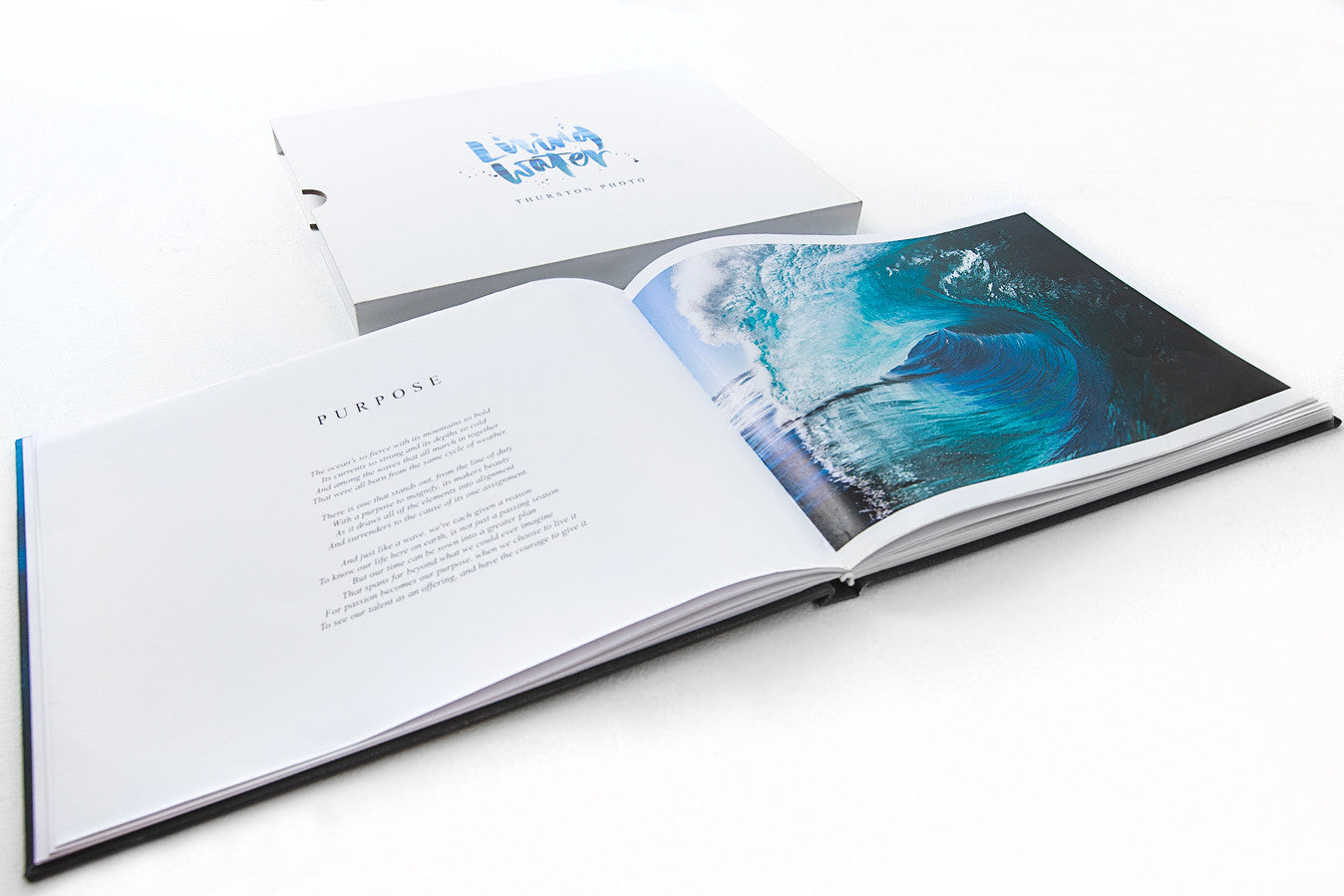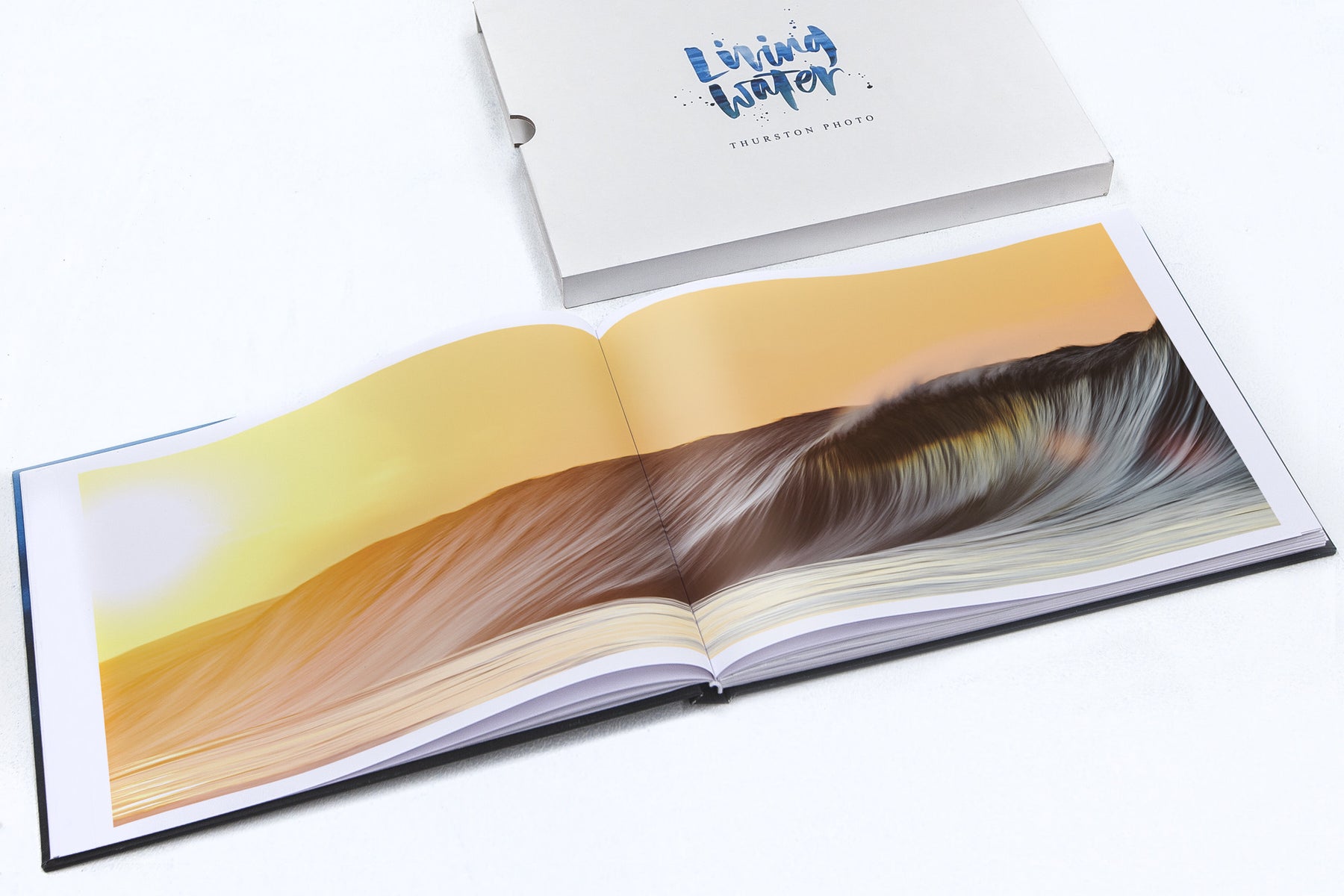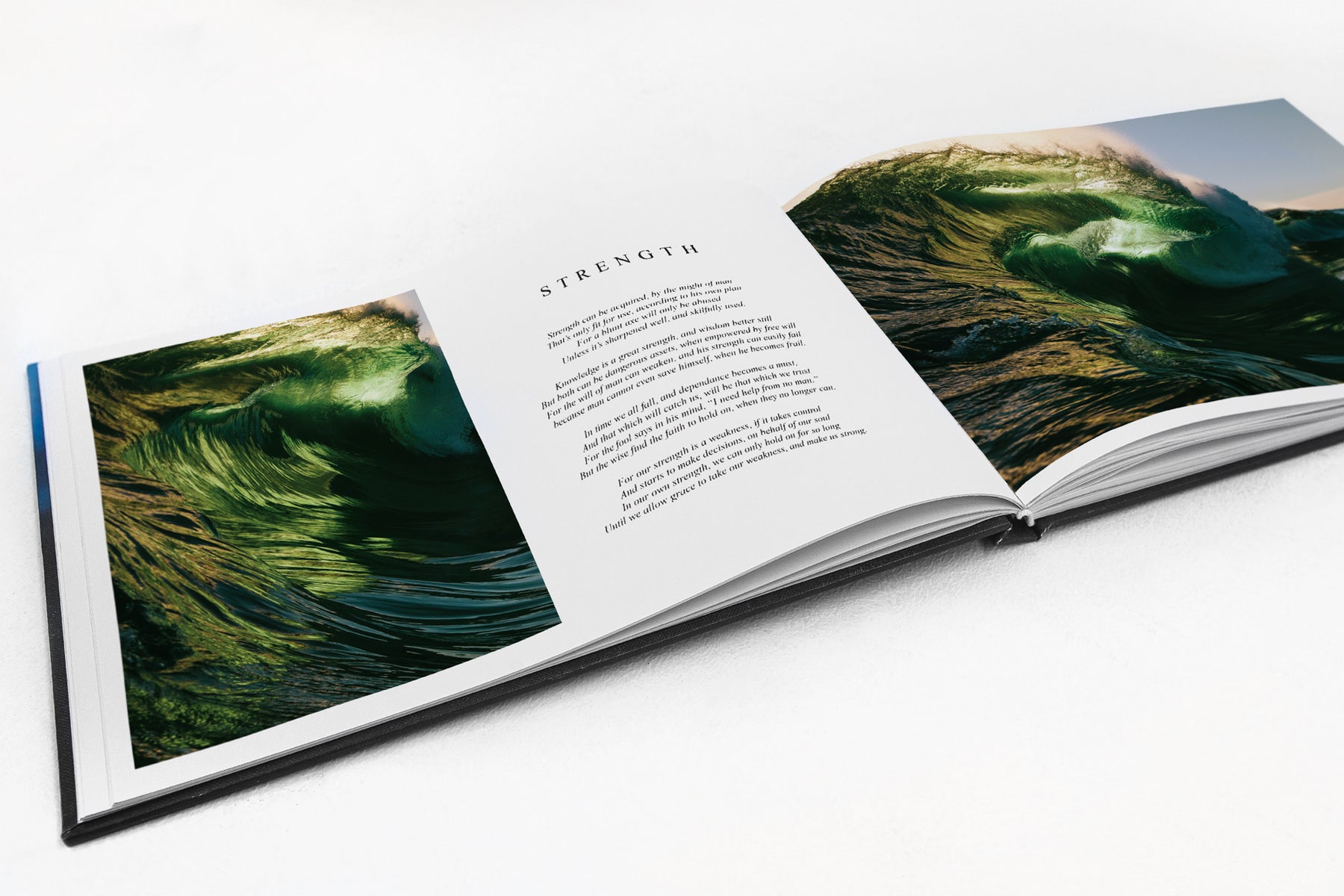 Living Water Coffee Table Book
Living Water book has sold out globally.
About the Book
Living Water is a collection of thoughts and visions, poetically woven into a visual expression of the authors passion for Ocean Art and the deeper thirst to discover true purpose and meaning in life. It explores thought provoking avenues about the common words that we relate to, that lead the reader down a path of encouragement and inspiration to go beyond what delights the eyes and into a deeper resource of what Thurston refers to as "Living Water."
Water is a known essential for the bodies survival, where as Living Water is reference to the deeper nourishment that fuels the dreams and visions that we all have been given in some measure that allow us to live a life of true purpose and meaning. This book has been designed to not only treat the eye but also ignite passion, fuel the soul and encourage those that thirst to find reason and courage to discover and be refreshed from the place where Living Water flows.. 
136 pages of 140gsm Matte laminate paper, wrapped in an ocean blue, Matte machine varnished White Wibalin cover, which then slides out of an elegant White Wibalin slipcase that protects the publication in a timeless fashion.
Eternity was placed in our heart, not our mind that we'd find the courage to leave our logic behind. A seed planted deep within, that words cannot explain, that from that seed a faith might come, that this life cannot contain. Time is the one thing that we'll just never have enough, but in eternity there is endless amounts of the stuff, so, the question remains, how on earth do we find it? Don't ask me, ask the one who designed it. Yet, since we are all heading down that track, there's one thing I do know for sure, is that faith, hope and love are the best things to pack, when you go knockin' on eternity's door..